Once you have a baby, you will soon realise that your life is never going to be quite the same as before. And traveling is only one part of it.
Gone are the days when you could peacefully read a book or a magazine, put your headphones on or take a nap. And do you still remember how you dreaded the flight as soon as you saw a mum with a baby sat anywhere near you? I certainly do.
How things have changed. You are now that mum with a baby coming down the aisle on a plane, while others hope you won't sit anywhere near.
If the thought of traveling with a baby overseas giving you sleepless nights, let me reassure you. Traveling with an infant doesn't have to be a nightmare. With a little planning and preparation, you can enjoy a stress-free flight and a well deserved holiday.
Here are some of my tips about traveling with my baby overseas and what worked for us.
Avoid traveling solo, at least for the first time
Now, for those of you going on holiday, this probably won't be an issue, as you are unlikely to go on holiday alone with your baby. However, mums visiting their family abroad often travel alone with kids, while husbands or partners are working.
I know very well it's not always possible but if you can avoid traveling with your baby alone for the first time. Having that extra help and support is priceless when you don't know what to expect. My first flight with my baby was with my brother, sister in law and my partner.
We had a delay of more than 2 hours and had I been flying alone I think it would have been a very long journey. But because I had three more people with me, we took turns with pushing the pram around the airport terminal building, and I was able to relax a bit even with that long delay.
So, the more hands to help and take the burden off your shoulder the better.
Pack with practicality in mind
When traveling with a baby, packing for the journey is also important.
You can have a hand luggage as well as a baby changing bag onboard. What I didn't realise when packing was that I should organise things in a way that all the important things I may need during the flight are in one bag.
My daughter fell asleep on my lap as soon as I sat down on my seat and obviously I didn't want to wake her up by moving around. So, I had to ask my partner to hand me some baby blankets, snacks, and water, as it was all in my hand luggage which was in the overhead lockers.
Having my partner next to me made it easier, and it gave me a good idea of how to pack next time if I fly alone.
And if you can, keep the smaller bag under the seat in front of you.
Consider baby carrier
For my second trip, I was traveling with my baby alone. Things would have been probably easier for me if I had a baby carrier because she didn't want to stay in her pram at the airport and I ended up carrying her as well as pushing the pram. So, you may consider a baby carrier or a sling to be a good idea for traveling.
Get only a few of the favourite toys
I know, the space in your changing bag and hand luggage will probably be limited due to all baby essentials, so my advice here is to only pack few of your baby's favourite toys or rattles for the journey. Babies love new objects they haven't seen before. During one of our flights' take off, she was occupied for about 15 minutes with my watch (much to the horror of my mum and sister who bought it for me as a birthday present, but hey, you would do anything just to keep your baby quiet and occupied, right?). 15 minutes doesn't sound like a big deal but it's more than she usually plays with any other toy. In fact, she wasn't really interested in her favourite toys. Instead, she was more fascinated with things like a plastic water bottle, plastic wallet where I kept my boarding pass or some crinkly paper. So, things you will carry anyway are in my case way better toy alternatives.
Try to get an evening flight
On my very first trip abroad with the baby, we had an evening flight. At first, I was worried that she will be overtired and will find it hard to fall asleep in unfamiliar surroundings. But the opposite was true. Even though our flight was over 2 hours delayed, I couldn't have wished for a better experience.
She found it a bit difficult to fall asleep while still at the airport but once she did she slept almost all the way through. She only woke up briefly when we were boarding the plane, as I had to take her out of the pram and carry her onto the aircraft.
Short haul is better
Try avoiding planning an exotic holiday with your new baby. Unless you travel home to visit your family and the destination choice is out of your hand, stick to a short haul flight. Europe has plenty of beautiful destinations worth exploring.
I find the two to three-hour flight just the right length for my baby. So far, I have only been on a short haul flight, so I can't really compare it with a long haul flight. What I can tell you is that sometimes even a two-hour flight with a baby can seem like an eternity.
You think you have it all planned in your head, but there is only one problem with your plan. Yes, you guessed it correctly. Babies never go according to a plan.
That's why it's better to choose a short haul over the long haul with a small baby. Why put yourself under more stress than is necessary?
If you really want to go long haul, then I think evening or night flight would be best, as the baby would be most probably sleeping through the whole duration of the trip.
Don't think of what other people think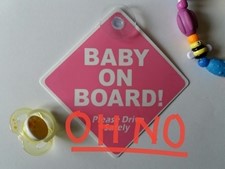 Before I took my first flight with my baby, one of my biggest fears was that my baby would cry during the flight and I will get nasty looks from other passengers.
But I also knew that if I think about it too much, I will just be anxious and stressed out all journey and make things even worse.
Babies are very smart, and they can sense when you aren't ok, so try not to worry too much. If your little one starts to cry, you are there to settle and comfort her, not to worry about what other people think.
As I was walking towards my seat on my last flight, I saw two ladies in the row where my seat was. They looked at me suspiciously, and when their worst nightmare was confirmed, they politely asked the stewardess if they could move to a different seat, to which she said no.
So, I had a pretty good idea that they weren't very pleased with our company but I ignored it. In the end, my daughter was well behaved and slept for most of the journey. She was just a little bit restless once we took off, as she doesn't like to sit still for very long, but when I started to walk with her in the aircraft, she fell asleep almost straight away.
Those two ladies even managed a smile or two towards my baby as she didn't cause any major drama.
Board the plane at the last minute
I found this advice online before my first flight, so I thought I will give it a go because my baby doesn't want to stay still for very long, as mentioned earlier.
When you book a flight with a baby, some airlines will offer you a priority boarding. My advice is, board the plane with last passengers. That way you will avoid your baby getting too bored or too hot before the aircraft takes off.
It worked for us on all four flights we have been on so far.
So, ready to jet off?
If you take some of my advice, traveling with your baby overseas should be more enjoyable and less stressful.
As my daughter grows, there will be different challenges, and I will be posting updates about our travels as we get on. Bring on the toddler years.
This list is by no means exhaustive, and I would love to hear your own tips and experiences about traveling with a baby. Please leave your comments below.
Zuzana