Few people who decide to move abroad can really anticipate what a huge transition lies ahead of them. You leave the comfort of your home and suddenly you are on your own and in a foreign country. That's when the reality kicks in. Your idealised new home isn't so idyllic after all. So, a little bit of planning and preparation can go a long way to make sure your move isn't too stressful. Something I wish I gave more thought before coming to the UK. I made my fair share of mistakes when moving abroad (totally avoidable), so hopefully, you can learn a lesson or two from my missteps.
When I decided to move abroad, working as an au pair seemed to be the best option. You can easily find an au pair position abroad through lots of different agencies. Everything is arranged for you before you go. Starting with the flight, host family, accommodation, job, not a lot to worry about. But things don't always go as planned, especially if an international move is involved. The situation I found myself in was less than ideal.
So, I'm hoping to share my experience to help you make the transition as smooth as possible. Please note that some parts of this post are more related to moving abroad as an au pair while others relate to international move in general. Here are the mistakes I made.
Poor communication and not knowing EXACTLY where I'm going
I was looking for a suitable host family in the UK through an au pair agency and once I got the phone call from them informing me that they found a family that might be a good fit, I was overexcited and couldn't wait to board the plane and land in the UK.
I spoke to the agency only once (yes once) to briefly discuss the details of my host family. And the conversation lasted no more than few minutes, as I recall it. It all sounded perfect. The family lives in London, they have two kids, three and six years old. Great, I'm in.
It turned out not to be so great after all. You can imagine the shock I got when I met my new family and found out that the children are actually three years old and six months (not years) old. Talking about some serious miscommunication between me and the agency. I've never looked after such a small baby in my life and when I said that to the baby's mum, she was quite laid back about my honest confession and she actually found it funny.
And to top it all off, my excitement of living in London was also short-lived and fell apart pretty quickly when I realised the family lives outside London and they were just in a process of moving even further away from the capital.
Not a big deal, I thought at first. I didn't really mind which city in the UK I would live. I had a friend in Yorkshire, but I knew that chances of finding a family in the same county, never mind a city, were quite slim. So, I was open minded about the location. London wasn't a top priority for me, however, I did not anticipate that I would end up in a tiny village where you could walk from one end to another in less than half an hour. I was less than impressed.
Making hasty decisions and not doing my research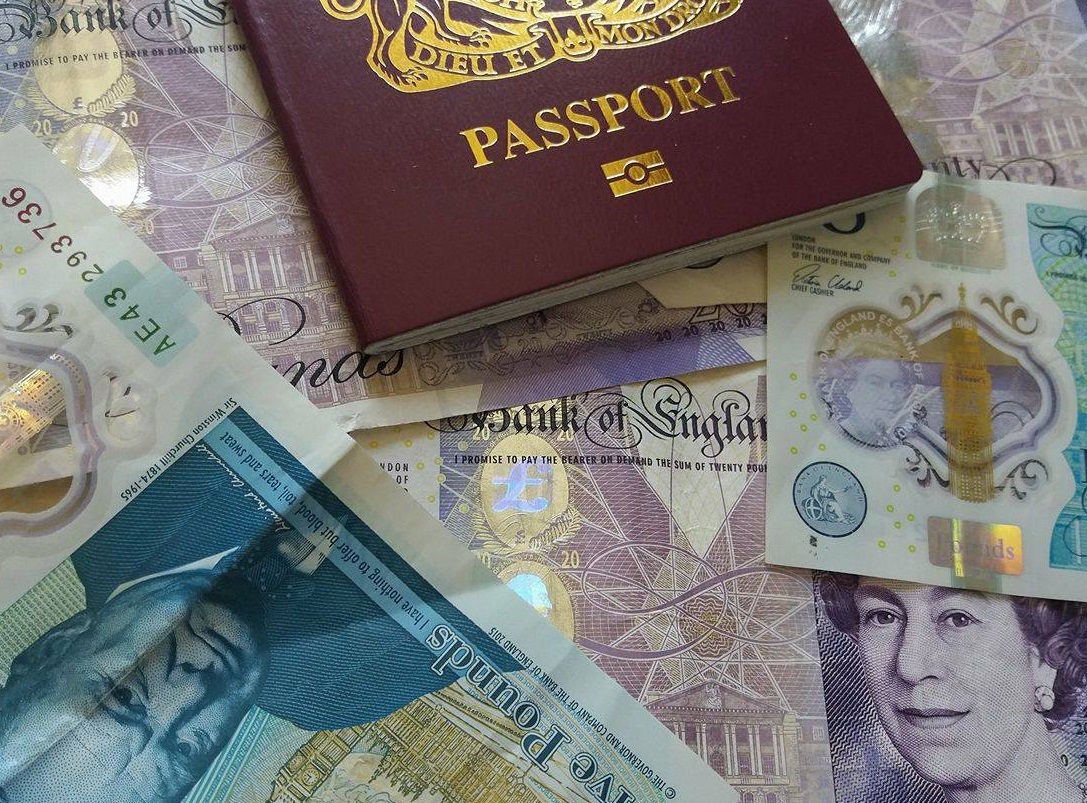 I was in the UK within 48 hours since that crucial phone call. To say that I made some silly and abrupt decisions is a massive understatement. Looking at the whole situation now, it's kind of amusing but it certainly wasn't then.
Before you make that big move, do yourself a massive favour and ask questions about every small detail. Research your exact destination, ask for the address, inquire about your work arrangements. Question everything. You can never do too much research when it comes to such a life-changing decision.
Honestly, I have no idea what I was thinking. I was young and carefree and eager to leave my country for a better life. The sooner, the better. I did hardly any research about the way of life in the UK before I actually moved there. I visited a friend for a week few months before my move, but it was a week full of drunken nights, morning hangovers and trying to recover during the days. So, if you are thinking of visiting a country before you move there, this is how you should NOT be doing it.
Having a holiday somewhere is totally different from living there full-time. It's not all roses. You'll have to accustom to a new way of life, culture, get used to loneliness until you build some friendships in your new destination.
Getting familiar with the local cuisine, cost of living, how to get around, Internet access are all part of the research I should have done, but somehow I forgot. Whoops.
Yes, we all know that Brits love their fish and chips, full English breakfast and Sunday roast dinner, but there is more to a country's culinary habits than just a couple of dishes.
When I was given spaghetti bolognese with prawns, I was baffled because I had no idea what I'm actually eating (never tasted any seafood before), even though my host mum tried her best to explain it.
Thinking life will be a vacation
I think you get the picture now. My au pair experience didn't start very well. I was left alone at home with two little children most of the day while parents were at work. My idea of being an au pair was different that my host family's plans. I wanted to enrol an English course to improve my language skills, meet other students, and have some fun exploring the areas around.
But it soon became apparent that would be impossible with my current family. They expected someone to stay in all days, most days of the week. That wasn't going to be me, that's for sure. I made a decision very early into my stay with them that I would find a different family and move. So, I left after three weeks with the help of my friend, who found me the next family, as I had no access to Internet myself. The family I lived with had no Internet connection set up in their new home yet, so I felt pretty cut off and disconnected from the outside world.
Moving abroad doesn't mean life will be a vacation. In fact, I would say the opposite is true. You need to become more mature, independent, learn how to manage your finances (luckily I'm quite good at this one), you get more responsibility, there are bills to pay once you get a real job and rent or buy your own place.
No plan for unexpected situations
I had just enough money to keep me going until I started getting regular 'pocket money' from my au pair job in the new family. But it's always better to come with a little bit of extra money in your pocket, even if that means you have to borrow from family or friends. It will give you peace of mind if you run into trouble or before you fully settle down.
I certainly didn't plan my move very well. I had no Internet and proper communication with my family for some time before I got a UK Sim card and could make international calls. My first host family just didn't have the time to take me shopping or show me around, there wasn't even any Internet cafe in the village.
Final words
My move abroad wasn't a straightforward process and I could avoid many of the mistakes I've made if I gave myself more time to think it through, get the accurate information and do a proper research.
Hopefully, this gave you some ideas about the mistakes you could possibly make with your international move. Learning from mistakes of others is sometimes better than learning from your own. Now, off you go and do your homework.
And don't forget to let me know how did it all go.
Zuzana