I have recently visited a friend in East Yorkshire. And while there she suggested a visit to Honeysuckle Farm, near Hornsea. She's been there before with her kid, but for the little one and me, it was the first visit. And what a fun afternoon for kids it was. They had an amazing time.
We arrived quite late though. Had a coffee at my friend's house and then as you know, getting the kids ready and out of the house can be a lengthy process. But we managed finally and after a short drive from her place we were there at around 3 pm.
On arrival, I noticed there were only a few cars in a car park, so it looked like it's not very busy. Great, I thought.
The entry is £4.95 per adult, kids under two go for free. You can also buy feeding cups and buckets at the entrance. We got a plastic cup of feed for a pound and a tub of fish food for 50p.
The farm is only open from mid-March to early September, so make sure you check their website before you plan your visit.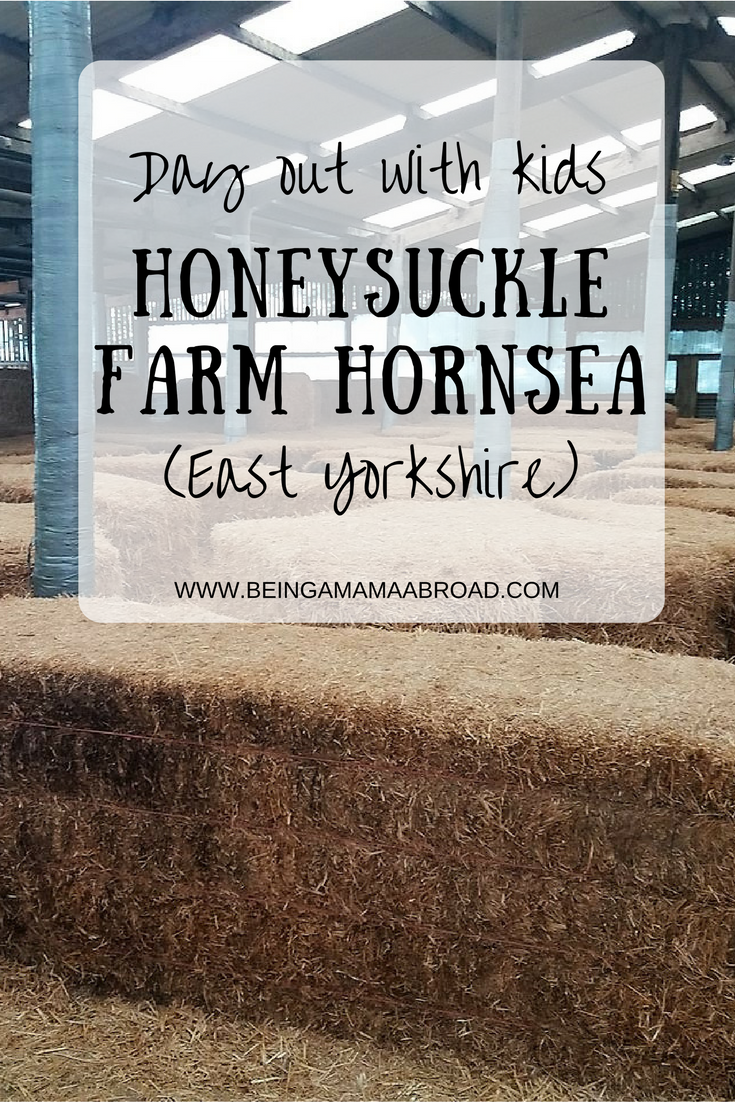 We headed to a cafe area first, as we wanted to have a late lunch. It was a typical food you would expect at a cafe. Sandwiches, paninis, jacket potatoes, some sandwiches for kids as well. At first, I was a bit disappointed that they don't have a bigger selection of food on offer (like proper meals, such as pasta), however, the paninis we had were really tasty and reasonably priced.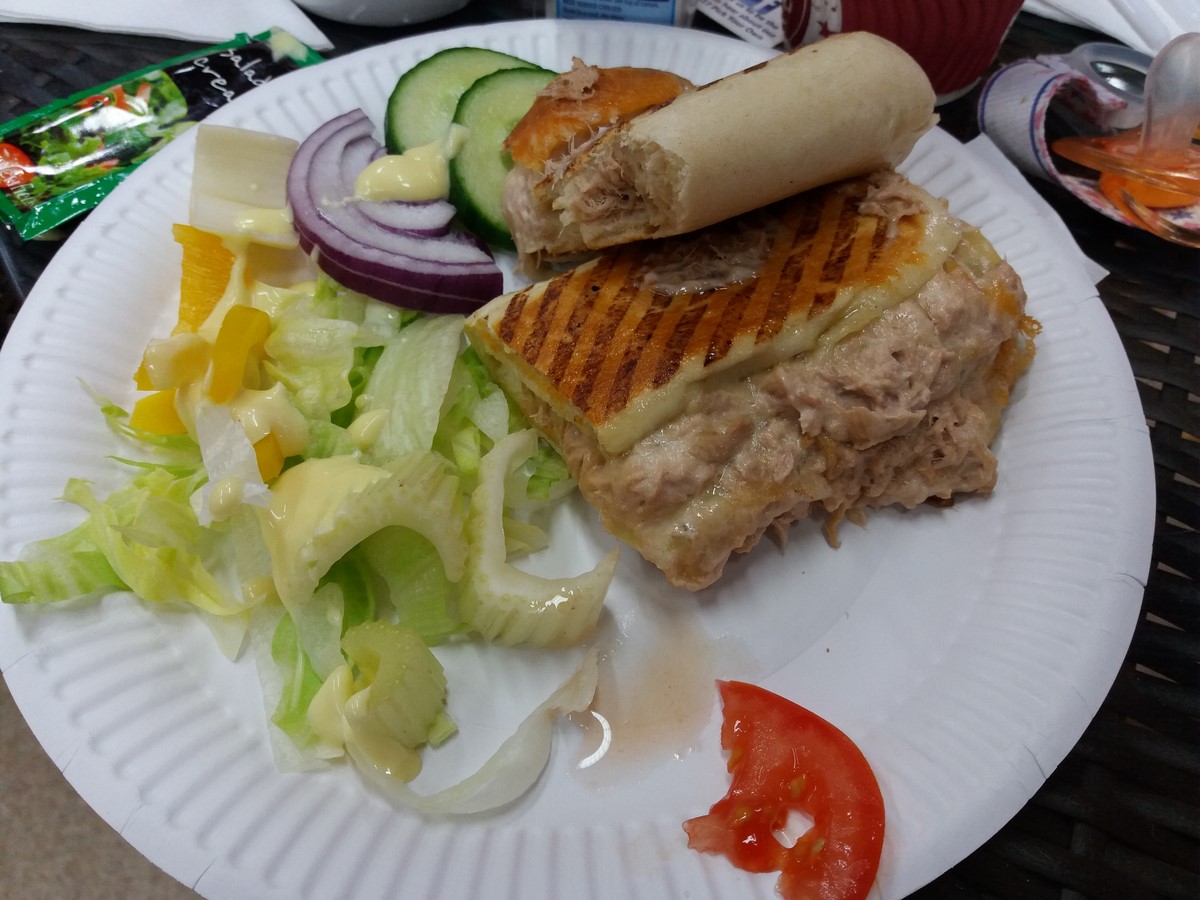 My friend said they have a delicious home-made ice cream. She got some for her kid, but we gave it a miss this time. I'll definitely try it if we visit again in the future.
If you don't want to spend money on food there, you can also bring your own lunch as there is a large designated picnic area right next to the cafe. After our meal, we headed to see the animals. There were hardly any visitors at the farm. We couldn't have come at a better time. Kids at school, late afternoon, almost empty, ideal. We were so lucky to have all the farm to ourselves.
The kids loved to watch the horses and cows, stroking rabbits, before we went to feed the goats. That's when the real fun began.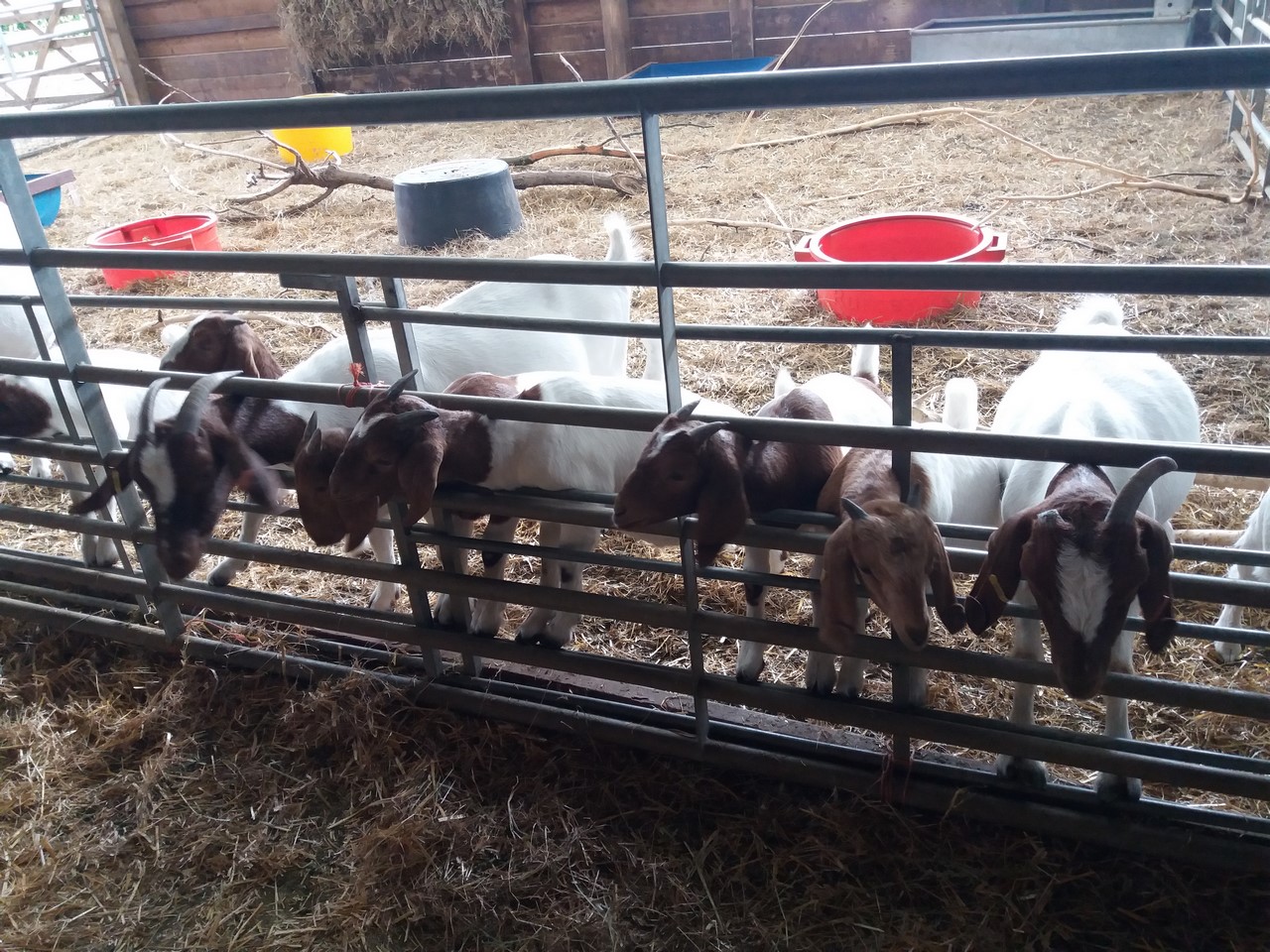 My friend's boy, who is two and a half enjoyed the feeding so much that they went to buy some additional animal feed. My little one is only a year old, so she didn't participate in feeding that much. Instead, she enjoyed playing on the floor with the straw, occasionally poking the goats and forcing the straw in their mouths. That was her own way of feeding them.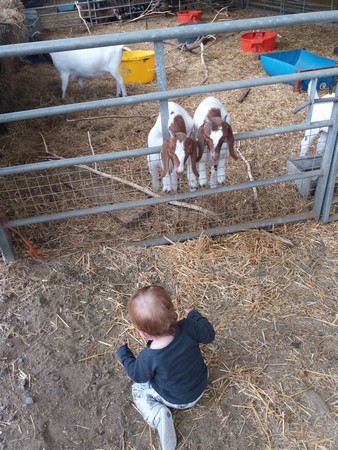 After that, we went to see some more animals, namely pigs, chickens and also a butterfly house, before we headed to the nearby wooded area. This was a perfect playground for the kids. There were few play areas with swings, tunnels, a climbing wall. Plenty to keep the little ones busy for some time.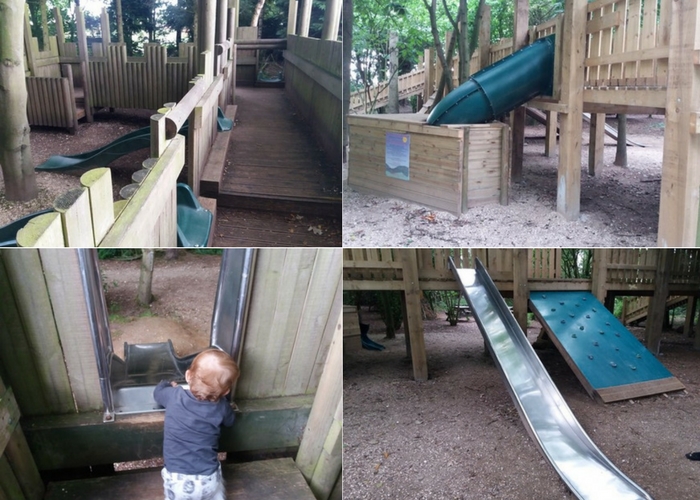 As we were pressed for time due to farm closing at 5 pm, we decided to quickly find the fish pond, as we still had the feed we bought at the entrance desk.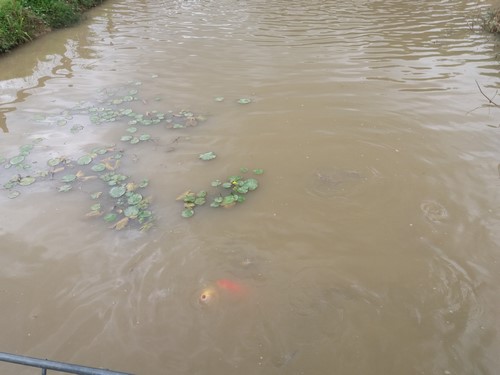 We spent around two hours at the farm, but we could easily spend another hour or two, had it not been closing at five. It was too late for the popular cart rides and milk demonstrations when we arrived, so, unfortunately, we missed them.
The staff were ever so friendly, even though we left a little after five. We weren't rushed at all to leave the farm quickly.
Me and my friend, we both had our pushchairs, and it was no trouble getting around with them. Of course, I don't count the fact that I had to push it with one hand at times while holding my not-so-steady-walking baby, with the other hand. She just wanted to walk everywhere.
I would definitely recommend Honeysuckle Farm as a family day out. Kids will love the way they can interact with the animals by feeding them and they will most certainly have a blast exploring different play areas. Even if you only have a couple of hours spare, it is still well worth a visit.
Zuzana