Living in a city or a countryside when you have a baby? Few decisions in life are as important as deciding on a place to live. Everyone will have to face this dilemma at least once in their lifetime. Whether you choose a city or a countryside, each option has its benefits as well drawbacks.
While growing up, I used to live in a beautiful little mountain resort town, with a population of 1,000 people and a lot of greenery, forest and open spaces. Oh, and not to mention a variety of wildlife right outside our front door. I love my home town; I have only the best memories of my childhood there.
However, since I came to the UK, I've always lived in cities, small or big, I've experienced life in both. And I have to say, I enjoy life in a city too. I love the convenience of having easy access to all the services and everything I need. So does my partner. He grew up in a village too but got used to the city living same as me. When the time came to move to a bigger apartment when I was pregnant, we knew it would be a city.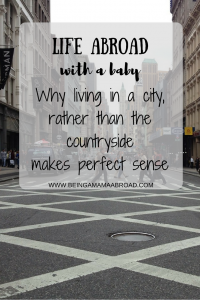 Life abroad with a baby and why I think city is better than the countryside
So, the baby has arrived. Me being a first-time mum, and without the support network of my family, I am only glad that we live in a city.
You see, when you live abroad, that all important network can rapidly narrow down in size. And without one, you may feel very lonely and isolated from the outside world, especially in those first few months, when everything is so different to your life before baby, and you are adapting to your new role of being a mum.
Living in a city just presents so many opportunities to meet other people and new mums in your local area. It certainly has its benefits when you take into account the fact that you don't have your family around.
Let's find out more about the perks of city living when you've got a new baby, and you also happen to live abroad.
Everything is close
That's a big advantage of life in a city. I love the idea of having all the services and amenities I need within walking distance or only a short bus or car journey away. Local supermarkets, GP, children centre, hospital, all close by. As I don't drive, things would have been a lot harder for me, have we lived in a countryside. Or, maybe I would finally take the plunge to refresh my driving skills and gain more confidence. But that's another story.
Meeting other mums
In my first year of motherhood, I attended local baby play groups and various baby courses, where I met some other mummies, sharing the same struggles and difficulties. It's been a lifeline, in terms of getting out, and talking to other adults, when you are stuck inside with a baby, whose only way of communication is through crying. Or in a better scenario, they can talk in this mysterious foreign babbling that I'm still trying to learn, work in progress.
While meeting other mums has its obvious benefits, like helping you feel part of the local community and just less isolated, you'll also face the comparison game. It took a while for me to feel accepted there but now I have few good mummy friends to go for a walk or on a play date with our babies.
More diversity
Living in a multicultural city means that my baby will be exposed to cultural diversity in terms of population and experiences on a regular basis. This will hopefully broaden her view of the world. She'll be able to see people from different cultural and ethnic backgrounds and understand that they come in all sorts of shapes and sizes. City life presents many opportunities for stimulation and exploration to our tiny humans.
Easy access to a lot of attractions
Apart from the essential services, you've got plenty of other attractions on your doorstep too. Family fun days, regular fun fairs, swimming pools, all sorts of baby groups and much more. You just have to keep an eye on upcoming events in your city. I get details of various activities and events from my local children centre, but there are also many apps and other ways to find out about these events.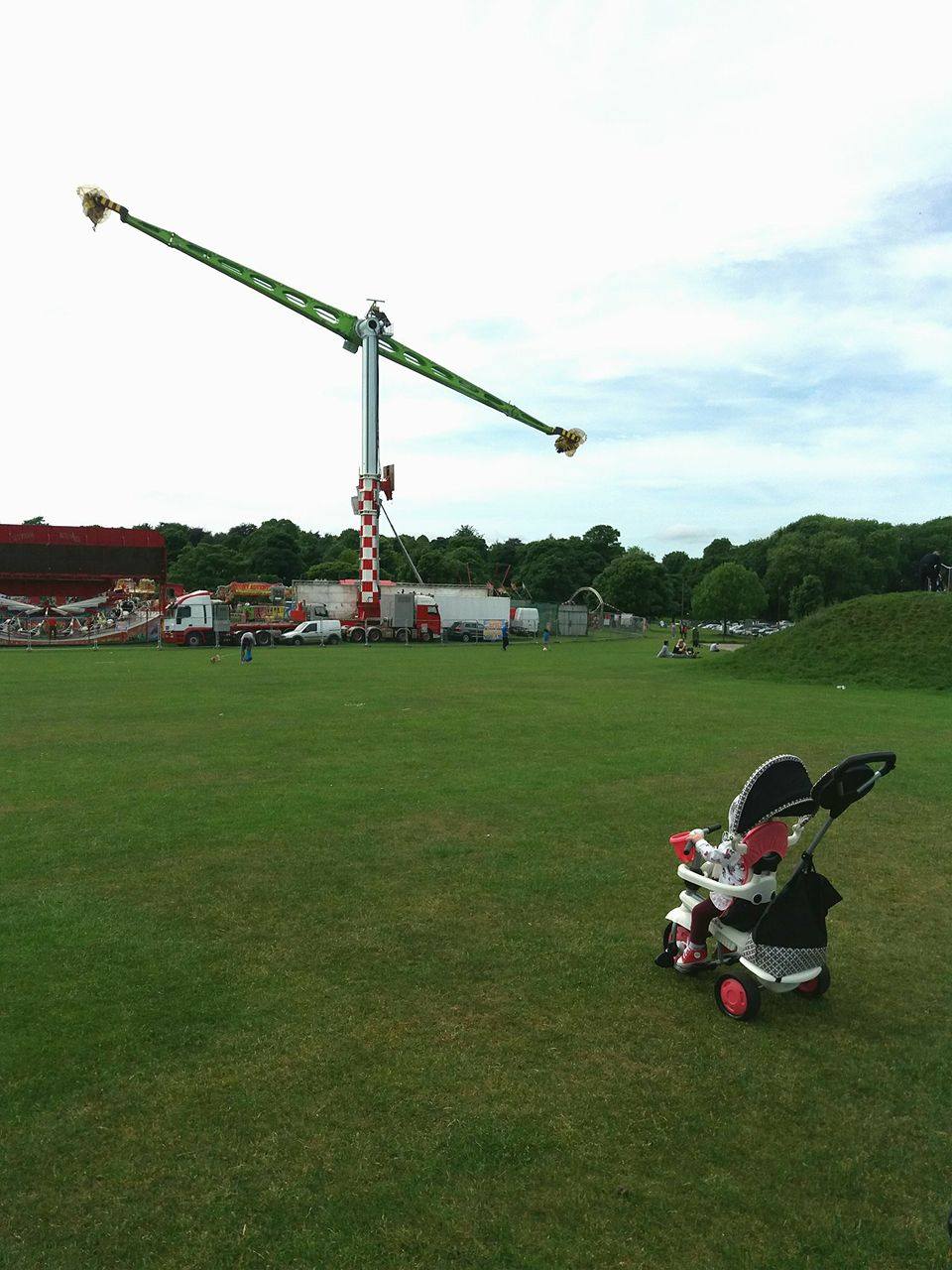 You can find greenery in a city too
In fact, there are parks in every corner. At least in our city. One small park with a playground for kids is right next to our apartment. We love to go to local parks anytime the British weather allows us, which isn't as often as we would like to but that's out of our hands, so we enjoy it anytime we can. Some of the parks are within walking distance, others are only a short drive away.
I know, it's not the same as countryside, but some parks are really lovely, with lakes and wooded areas. You actually feel like you've left the city and all the chaos of everyday life behind.
Things to consider when living in a city with a baby
The neighbourhood – pay close attention to the area you want to move into. You want to feel safe there, especially with a small baby now. It goes without saying that better neighbourhoods will be more expensive to live in. We used to live in a great neighbourhood before we had our baby. Now, it's still okey, but we definitely had to compromise when looking for a bigger place to live. We moved to a different area, where the prices were more affordable. On the outside, it looks a bit rough but I got used to the area now, we've got lots of families with small children as our neighbours. But in the long run, before we start school, I would like to move again to a bit better area.
Accessibility – thank God, we live in a ground floor apartment. When you have a small baby, and a pram to carry around, lots of stairs just make your life unnecessarily difficult.
Transport links – there are excellent transport links to the city centre, but this was a bit of an issue in our previous house. Some buses weren't reliable, and it was a nightmare to get where I wanted at times. So, it's important for me to live in an area, where I have most amenities close by and also good transport links. We only live about five minutes bus drive from the city centre now, which is ideal with a small baby.
Few last words
The number one reason for living in a city with a baby is definitely the opportunity to find your own support network when you become a mum and the proximity to all amenities. I would lie if I said I don't miss at times the quiet and tranquil environment that countryside and village life would offer, and who knows, maybe one day we'll be ready to go back to our non-urban days. But at the moment, the benefits of living in a big city far outweigh any negatives that may be associated with it.
What's your preference, city or a countryside? What are your priorities for choosing a place to live? Has this changed when you became a parent?
Zuzana